When will I receive my order?
We try our best to have all in stock merchandise orders shipped within 48 hours of order placement. During certain times of the year this timeframe may extend longer. If you have an event date you need your order for please reach out to our client services team and we will work to make sure your product arrives in time!
Where does my order ship from?
In stock orders will ship from our facility in beautiful Waukesha, WI (Zip Code: 53186). Please take a look at this UPS Ground shipping map to determine the transit time to reach you.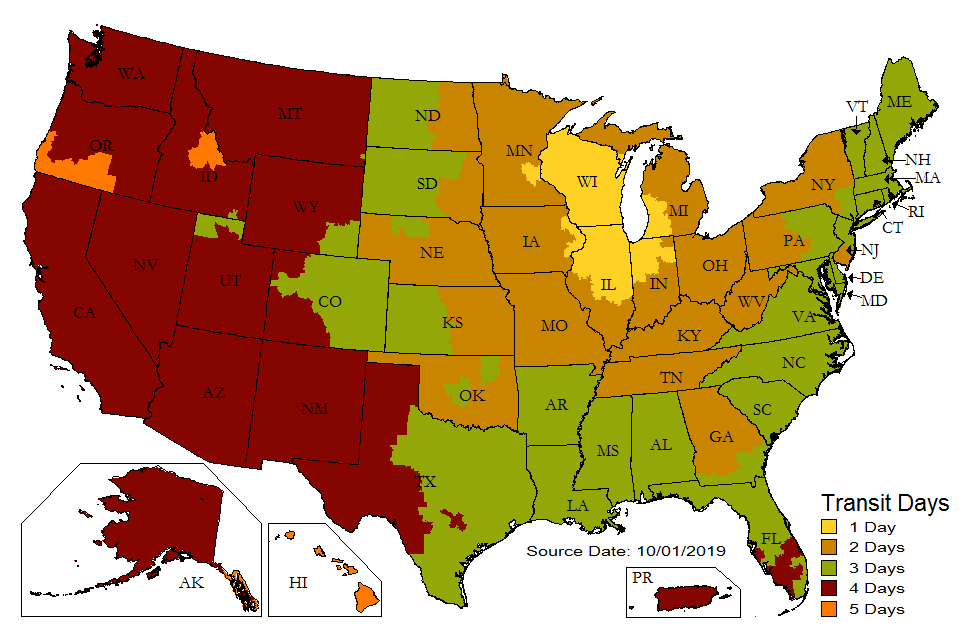 Ship Method
We ship all U.S. orders via standard ground services. The carrier may vary based on shipment size so if you have an event date please let our client services team know so we can make sure everything arrives on time.
I am located in Canada, can you ship to me?
We sure can, however, due to the various import restrictions, duties, and taxes our client services department will need to quote you individually. Please contact them when you are ready to order and they will be happy to help.
I need my order really fast, can you help?
You bet, please contact our client services team and we can arrange expedited shipping for you. Please note that there is an additional shipping cost associated with this.
Am I allowed to return items?
Yes. Please go ahead and contact our client services team and they will walk you through the return process. Orders must be returned within 30 days. Customer is responsible for return freight.
What if there is a problem with my order?
Please contact our client services team and we will make sure your problem is resolved in a quick and timely manner!